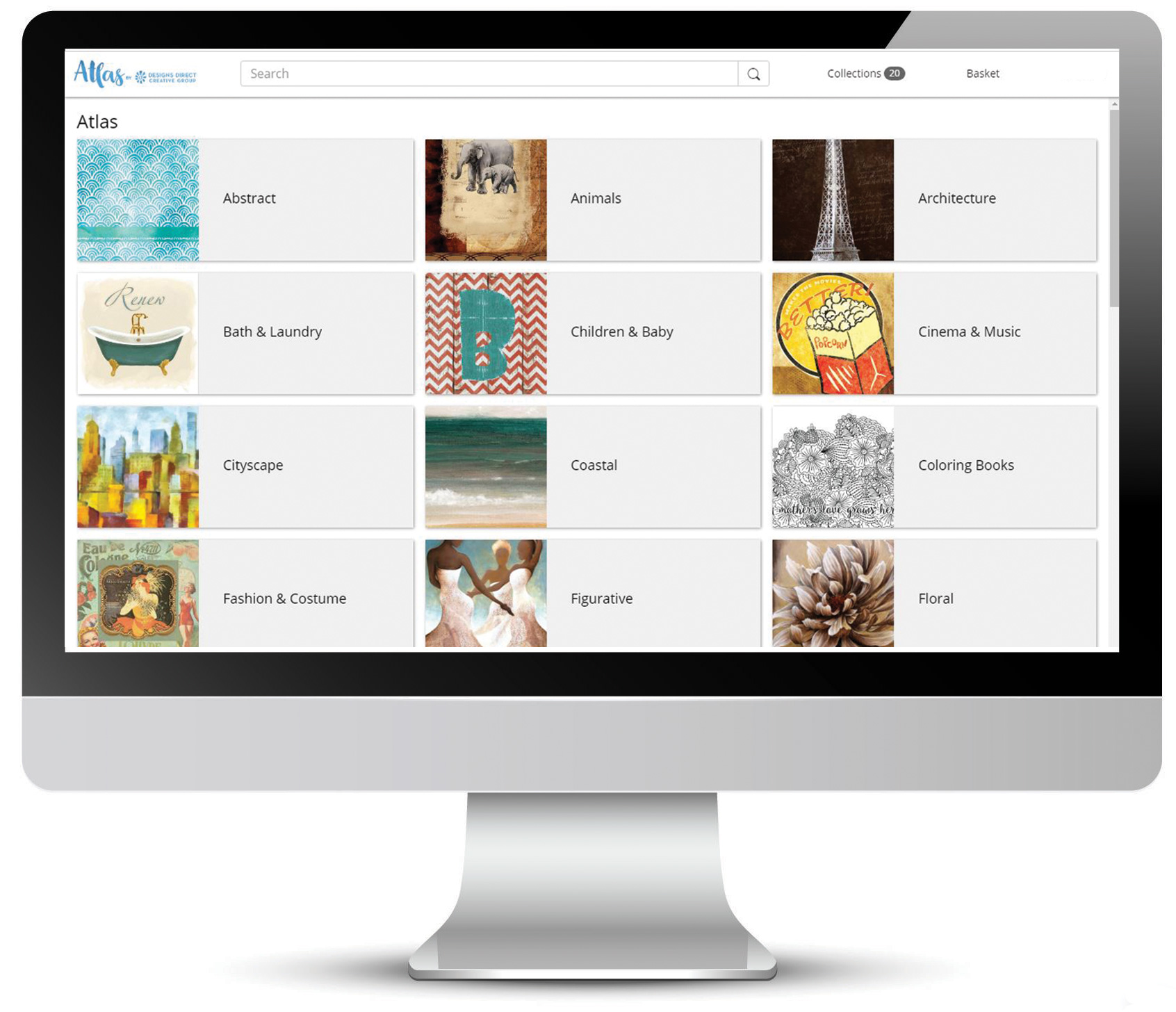 Artwork for your products.
Are you looking for the right artwork, design or pattern for your products? Designs Direct Creative Group has a growing library of over 100,000 images of artwork and designs available in many styles and themes. Our in-house team of fine artists and designers continually create hundreds of new images each week. Our knowledgeable team will work with you to find what you're looking for. If we don't have it, we'll work with you to create an exclusive custom design. Our library of available artwork is easily accessible through our online image library Atlas.
Licensing for artists.
Are you a talented artist that would like to see your artwork on high quality home decor products sold at major retailers across the country? Designs Direct has developed an online platform designed to connect you, the artist with the consumers of art – big box retailers, furniture stores, and online marketplaces. Let us help you get visibility needed to get your work found and to make money for your talent and efforts. Click here to learn about our online image library Atlas or contact us to find out more about licensing your art to Designs Direct.