Our Story
Our story started out with our owners meeting by chance. It's a long story, but you should ask us over coffee sometime.
To make our long story short, the mixture of backgrounds between our owners created the perfect partnership for Designs Direct Creative Group to thrive.
Launched in 2002, we started out as two guys in a truck delivering our vision of affordable artwork to more people across the United States. Our vision hasn't changed, but we've developed our operations into a world class organization as a leading home decor supplier.
Today we've grown into a company with diverse products and services, such as trend-spotting and merchandising consultations. Our current offices in Covington, KY (USA) and Hangzhou, Fuzhou, and Dongguan (China) house creative talent and knowledgeable product quality and safety assets to bring our customers the best service and superior designs for an exceptional value.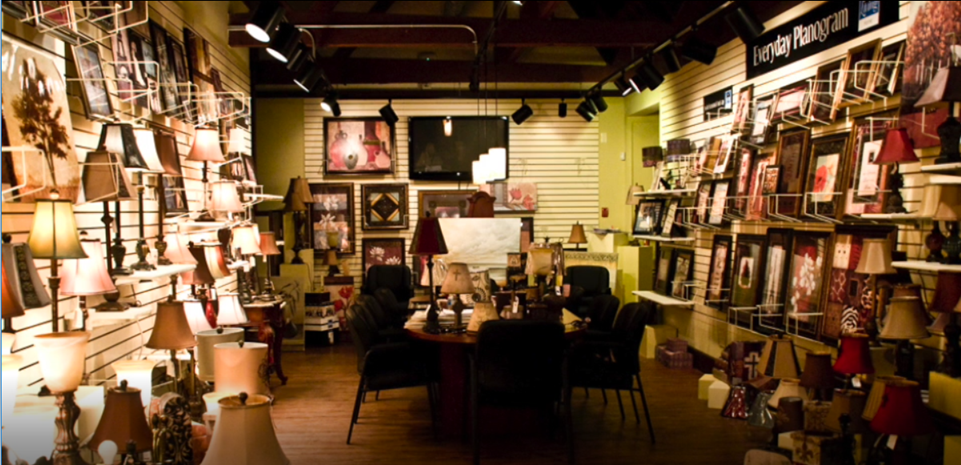 Our showroom set up for a customer meeting. We hold brainstorm sessions, company-wide meetings, and inspire our customers with product samples made in-house by our production team in our showroom.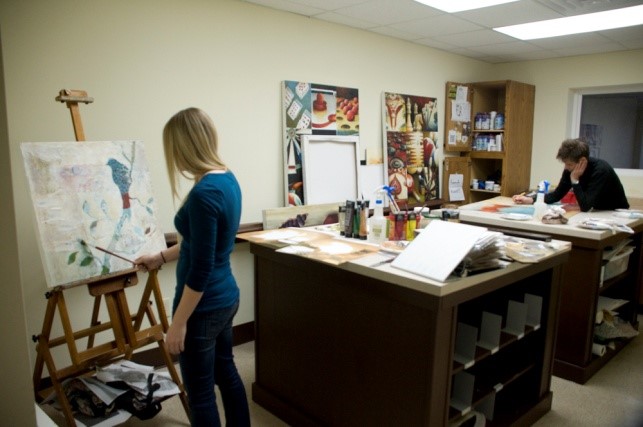 Our U.S. in-house artists painting artwork for our product design team to create into home decor products.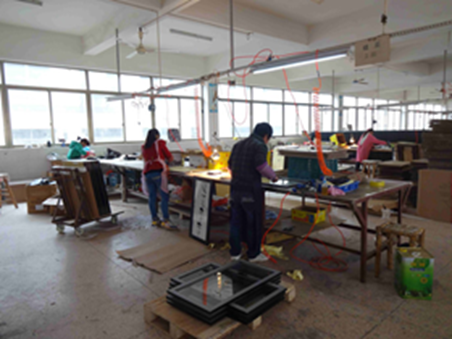 One of our factories in China creating framed pieces for a customer.
Our History
2002
The magical moment where Designs Direct Creative Group was conceived
"A chance meeting in Mazel's between our three founding owners triggered a conversation that sparked the idea for Designs Direct" – Owner Rich Heidrich
2005
We started creating our own artwork in-house
2008
Created a secondary product line to our artwork
2010
Moved our US office from Dayton, KY to Covington, KY
"This was a pivotal milestone in our company's history because this is where we created a home and built our culture." – Owner Rich Heidrich
2012
Began our Seasonal Designs Division
2012
Creation of the Product Quality & Safety Department
"Everyone who works at Designs Direct really cares about our products and customers so much so that we always strive to put safe products into our customer's hands." – Business Process Leader Laura Knight
2015
Launch of eCommerce Department
"Traditionally, when new trends hit it can take close to six months before most retailers have access to products. With products assembled in the U.S., we can respond quickly and make on-trend products available to customers faster." -Owner Steve Meyer
2017
Launch of ArtNow
"We wanted to give customers more flexibility with the order process. The ArtNow products are always in stock and we promise quick turnaround. We have no minimums so you can buy what you need when you need it." – Owner Steve Meyer
2017
DDCG Celebrates 15 Years!
Our Customers
We support our customers and their consumers with superior design, products and services of exceptional value.
After 15 years of working as home decor suppliers, we've been lucky enough to work with some amazing customers. From Frontgate to Family Dollar, we specialize our products and services to serve a variety of customers.
Some of our customers include: